Welcome to the SAFE-T Lab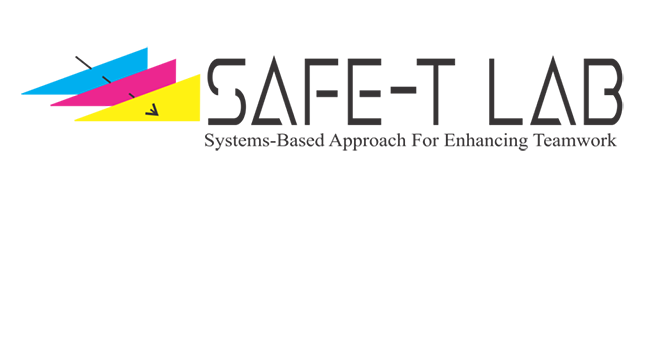 The mission of the Systems-based Approach For Enhancing Teamwork (SAFE-T) in healthcare lab is to improve patient care quality and safety in outpatient, surgical, and related healthcare settings. The research projects and work associated with this lab focus on how healthcare teams coordinate to provide care through the use of health information technologies and medical devices. Our funded and unfunded hospital-based projects focus on sociotechnical factors in technology use to develop training and customized solutions to target applied health problems.
"The strength of the team is each individual member. The strength of each member is the team" -- Phil Jackson
SAFE-T's Mission

The mission of the Lab is to make healthcare delivery safer and more reliable by evaluating and designing interventions that will provide innovative solutions to problems inherent to patient care and quality improvement.

SAFE-T's Vision

The vision of the Lab is to take precedence in the design, implementation and evaluation of sustainable programs through the application of human factor engineering concepts; namely, we produce theory-driven research through evidence-based methodologies to enhance healthcare team dynamics and functionality.